Friends Ministry
Friends Ministry has provided relief and offered development to the community since 1994. Reaching out to those in need empowering people in the name of Christ!
We thank God for the opportunities he has given us to join him in his work.


---
Mobilize Christians
We are an arm of the Church.
FRIENDS Ministry provides training and volunteer opportunities.
A common ministry center for all to work together.
Meeting the Needs of the Poor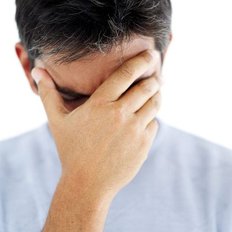 Services that we provide:
Budget, relationship mentoring
Basic home repairs (Helping Hands)
Car repair/car needs
Celebrate recovery- 12 step program
Christian conversation and prayer
Clothing, baby items, basic furniture needs, household items
Emergency housing
Gasoline for medical or job related
Prescription help
Barter/Labor (in community garden)



More services are available. Please call for more information.
Or stop in the office no appointment necessary.
Serving Missaukee County with limited services for Wexford County


---
Strengthen Communities
FRIENDS Ministry is a non-profit 501© (3) organization funded through the contributions and the help of the generous people of our community and small grants.
FRIENDS is overseen by a group of dedicated board members with a vision for God's kingdom here on earth.
We collaborate with over 50 service agencies by providing referrals to other faith-based agencies as well as tax funded government agencies that provide various services.

Enriching Lives
"Simply put, my life without Christ is a hopeless end; with Him it is an endless hope." John Baker
Our Vision
A community where everyone has their basic needs met.
A community where everyone is valued for their contribution.
A community where everyone who wants a roof over their head has one.
A community where everyone has someone to talk to.
A community where everyone will go out of their way to serve each other.
A community where people feel safe to live their lives in peace.
A community where opportunity for growth is abundant and available.
Our Board Members
Larry & Suzanne Stahl, Don & Doreen Byrne, Carol Bradley, Tammy Clark, Rick & Anne Young, Lois Krafve, Larry Verburg,
Tom & Karen Anderson, and John Pearson

FRIENDS Ministry

P.O. Box 399

3728 S. Morey Rd. (M-66)

Lake City, MI 49651

Office Hours: Mon.- Fri. 10:00-5:00

Office Phone: 231-839-8816

Fax: 231-839-4511

friendsministry@yahoo.com

"Just As Nice" Thrift Store
(An outreach of FRIENDS Ministry)
P.O. Box 399
3728 S. Morey Rd. (M-66)
Lake City, MI 49651

Store Phone: 231-839-5683
Hours: Monday - Friday 10:00-5:00
Saturday 10:00-2:00
Your donations are very important to us and we accept donations at the above hours.

Friends Thrift Store (of Marion)
(An outreach of FRIENDS Ministry)
103 E. Main St.
Marion, MI 49665

Store Phone: 231-743-6882

Hours: Monday - Friday 10:00 - 4:00
Saturday 10:00 - 2:00